One team, countless solutions
Focale is a team of professionals specialized in a variety of visual arts' fields: photographers, videomakers, directors, designers, animators and graphic designers. For each and every project we create a custom creative team, based on your specific communication needs. Here you can find some of the Focale talents:
GabrieleFogli
---
FOUNDER – ACCOUNT
PascalCombel
---
PRODUCER – ACCOUNT
MauroMontana
---
FOOD PHOTOGRAPHER
ValentinaPuglielli
---
GRAPHIC & MOTION DESIGNER
DanieleFarina
---
VIDEO & FILM MAKER
TommasoPreziosi
---
DIRECTOR & VIDEOMAKER
RobertoZabini
---
PHOTO & VIDEOMAKER
GiorgioPincitore
---
GRAPHIC & PRODUCTION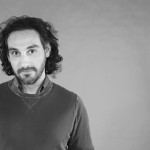 EmanueleTurri
---
STILL LIFE PHOTOGRAPHER
PietroSecchi
---
SOUND DESIGNER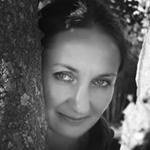 IwonaSobiecka
---
PHOTOGRAPHER
MarcoColassi
---
VIDEOMAKER
Among our clients
We had the pleasure to work for both worldwide-known and niche clients, putting the same care and effort in each and every project.
Photos, videos and all in between
Focale is a full-service photography and video agency offering tailor made solutions to both individuals and organizations. Our flexible team can assist you with a variety of services, such as:
Planning and production
Consulting
Budget management
Model and creative staff casting
Photo and video shooting
Post production